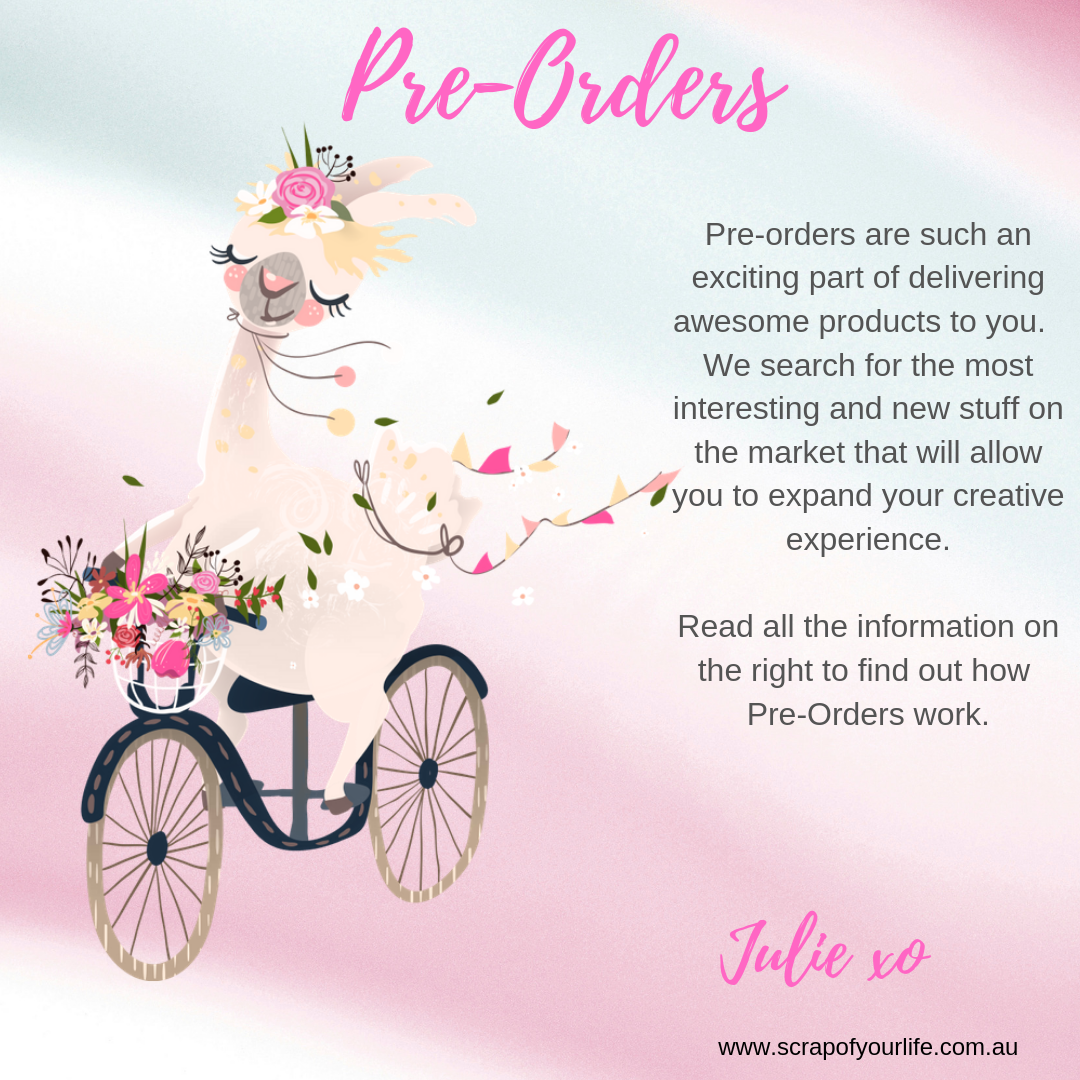 Please note: Pre-orders are products that are not in stock yet but are either on their way to us OR products we will order from our suppliers just for you!!
Pre-orders must be placed as a separated order. Please do not include other items with these pre-order items unless you are happy to wait for the pre-order products to arrive. Your order will not be dispatched until we have all the products in your order available. Your order will be first in line to ship once these products arrive in our store.
.
We suggest you limit your pre-order purchase to products from one brand only per order; place a new order for products from a different brand. This will enable us to ship your order out as soon as the products from each company arrive. If you do pre-order from multiple companies, we will hold your order until all products have been received before shipping to you.

Save 10% off the regular price of all pre-order products, no minimum purchase necessary. Excludes non pre-order items. If a product is already on sale for more than 10% off, no additional discount will be given. This promotion may not be combined with other codes.

Enter code PREORDER during checkout
All Pre-order products are below