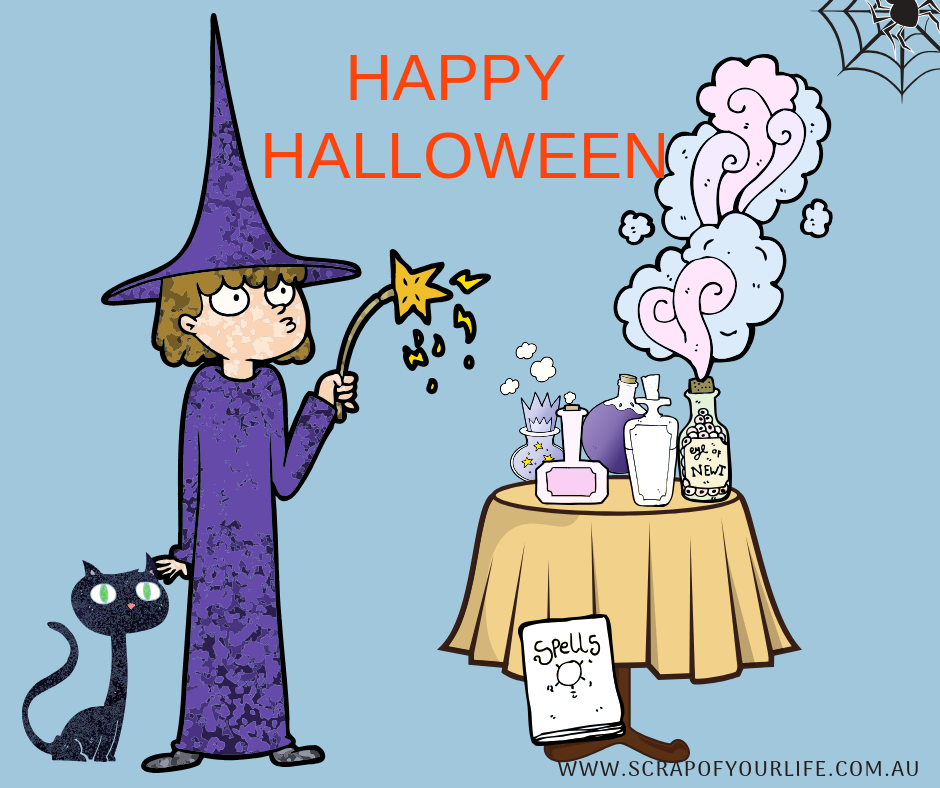 Bringing the Boo to you!!
Corona-times have changed everything. I don't think we
will be partaking in trick or treating this year!!
But that doesn't mean we can't dress up and still have fun celebrating Halloween!! Whether you do or not, it might be fun to join in for our
Spooktacular Halloween Craft Party.

We will have plenty of Free Downloads, some Halloween craft challenges, Giveaways, Games and more.

I would love for you to join us for a spell.
Just make sure you park all brooms at the door and
I'm sure we will all have a fang-tastic night!!

Haloween is a reat treat right!! So from Scrap of Your Life to all you,
feel free to save all the images and use them in your crafty projects.

Plus partake in some scary specials, these products below are
going out the black door (Whoops, I meant the back door at 50% off).


To kick the party off how about a song!!
Now I don't know about you, but this must has been one of my first albums. It was given to me for Christmas at age 10 and I still actually have the album.
The album is called the "Monster Mash" and this song by Bobby Pickett was

The Original Monster Mash.
The album by Bobby (Boris Pickett and the Crypt-Kickers was recorded and released in late
1962
following the
success of Pickett's "
Monster Mash
" single.
Check into the Scrap of Your Life Group to see all the spooky jokes we will be posting during the event.
Answer all the jokes, get all of them right and be in the winning to win a Halloween pack
Headline
Subheading
A paragraph of text
Headline
Subheading
A paragraph of text